Launch Today, Scale Tomorrow.
Unlock your brand's ability to sell direct-to-consumer today using one integrated solution built by experts to get you up and running faster and easier than ever before. And with an unparalleled global reach, you can reach your customers around the world with a truly localized experience.
Design, Build and Launch: starting at $60k

Timeframe: Live in as little as 7 weeks

Scope: Up to two locales, two currencies per locale, two initial product setups

Operating costs: Quotes provided based on unique client details

Upgrades Available Upon Request: Design options Countries, Currencies, Warehouses, Integrations, Custom Fulfillment Services
Having a direct ecommerce channel has never been more important. Or easier. Leverage the processing power of Digital River, flexibility of WordPress, expertise of rtCamp, and have the option of fulfillment capabilities from our pre-integrated partners for a complete turnkey solution with simple integrations.
Quick timing, fixed price, unlimited opportunities to connect with your customers.
Four Partners. One Turnkey Solution.
Global Back Office from Digital River
Maximize every transaction using the same commerce platform powering top global brands. Utilize a pre-built global infrastructure that supports over 240 countries and territories to optimize conversions and grow revenue, all while reducing your risk and time to market.
Digital River helps brands sell directly to consumers on a global scale. You benefit from local payment processing, fraud, tax, and compliance services all in one integrated solution.
$100B+ processed 240+ countries and territories
26 local acquirers 9 local selling entities
120+ payment methods 108 display currencies
46 transactional currencies
Seamless Shopper Experience from WordPress VIP
Your brand is unique. Your customers trust you and your products. Grow that trust with a compelling shopping experience that uses the flexibility of a WordPress theme integrated with the power of Digital River's commerce capabilities. Depend on the WordPress VIP enterprise platform to scale up with your business on your biggest day.
WordPress VIP is the enterprise WordPress platform. Put content at the center of your customer experience with the most widely used CMS in the world, including 30% of the Fortune 100.
38% of all known websites run on WordPress today
38 billion pageviews served by WordPress VIP last year
24/7/365 support and consulting services
Systems Integrator Expertise from rtCamp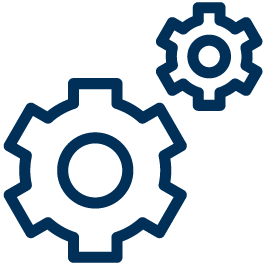 Leverage a proven team of implementation experts from rtCamp to ensure a smooth integration process that seamlessly brings together the power of WordPress's technology with Digital River's back-office payments and value-added services.
rtCamp is a WordPress solutions consultancy dedicated to creating engaging digital experiences for shoppers in every corner of the world.
10+ years in WordPress excellence
100+ clients including Fortune 500 brands
65+ experienced WordPress experts on staff
Trusted Fulfillment from Global Partners (optional upgrade)
You have the option to streamline your direct-to-consumer operations with your existing fulfillment solution through simple integrations with Digital River. Leverage your existing distribution inventory to reach customers that want to do business directly with your brand, or use one of over 20 pre-integrated global partners.
Digital River has existing integrations with distributors and 3PLs around the world so you can ensure seamless fulfillment no matter where your shoppers are.
20+ fulfillment partners
$30B+ in orders across the globe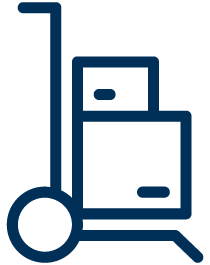 Launch your direct ecommerce channel to reach your customers quicker and easier than ever before with one simple, turnkey solution.
Fill out this form to learn more. Our team of ecommerce experts will analyze your inquiry and reach out to you to provide more information and next steps.
All rights reserved © 2020